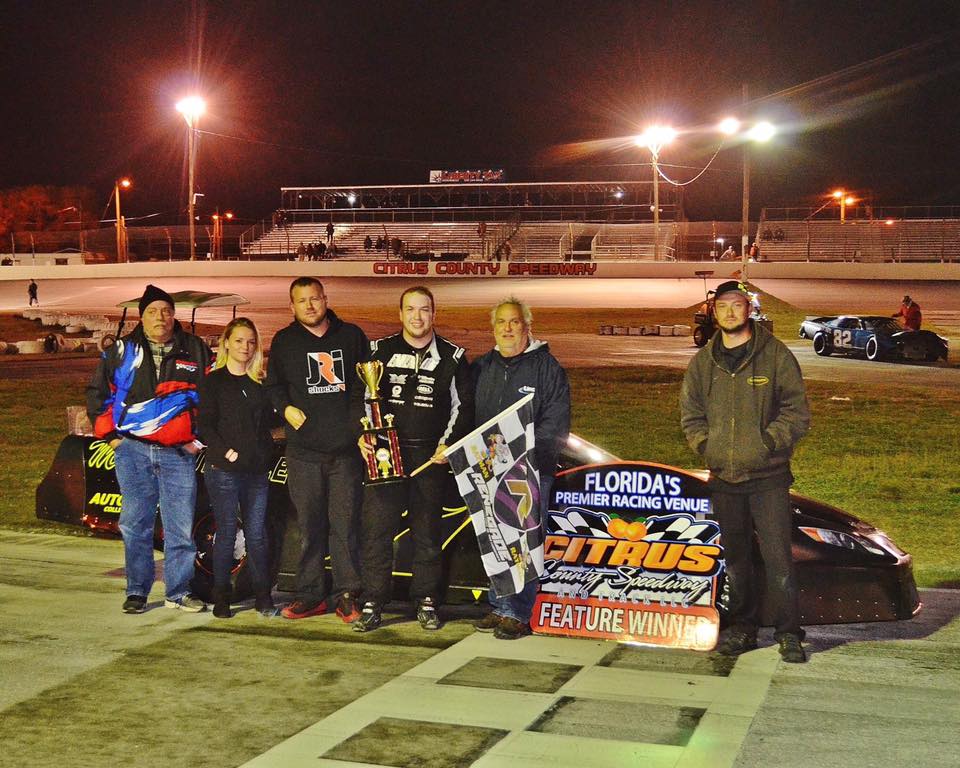 Nick Neri Wins At Citrus County Speedway
February 4, 2018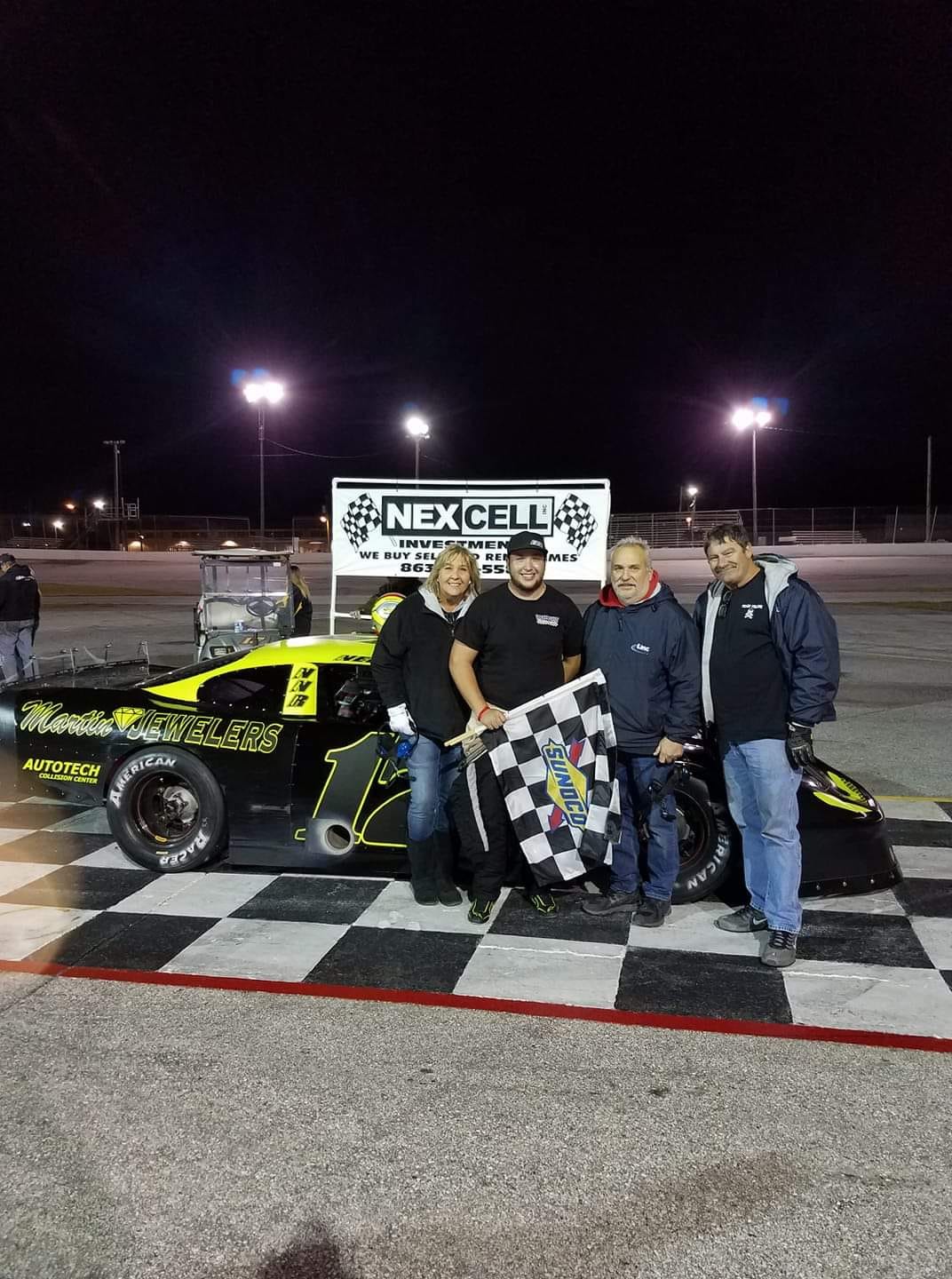 Neri Wins Auburndale Season Opener
February 20, 2019

PALMETTO, FL – (Jan. 23, 2019) – Nick Neri is set to kick off his season Saturday night at Auburndale Speedway. Driving his Devitos Auto Repair and Tire/ Martin Jewelers No.17 Super Late Model with Nick Neri Racing, Neri will look to take home the first trophy of the season in the Sunoco Super Late Models Superbowl 100.
Neri, 23, ran a limited schedule in 2018, choosing to focus on his driver development program instead of his own personal ride. This year, there will be more focus on improving team performance and bringing home trophies.
"Last year I didn't get the seat time I'm used to and that obviously affected our performance," said Neri. "We were so focused on building the driver development program, that I only got to run five races all year. When you look at how close we were to winning those races, you can see how a little bit more seat time might be a factor in the outcomes."
With an established driver development program coming into the 2019 season, Neri will look to drive the car for himself in 8-10 races throughout the year.
"Eight to ten races spread throughout the year is really the perfect number for us," continued Neri. "That gives me the opportunity to develop the racecar and bring home some trophies while leaving a lot of schedule open for our young drivers to run with our proven organization."
With returning partners Martin Jewelers, Devitos Auto Repair, Auto Tech Collision Center, Bell Racing USA, Molecule Sports, Oktane Visual, Gridsport, and GO Designs back this season, Neri can't help but be humbled by their continued support.
"I'm so grateful to have long time partner's like Devitos Auto and Bell Racing USA back for another year. The support they give is invaluable to our organization and makes me proud to carry their colors week in and week out."
With more races on the schedule, new marketing opportunities are still available for businesses interested in parntering with Nick Neri Racing. Interested parties should contact Nick@NickNeri.com to discuss the available options.
– Nick Neri Racing Press Release