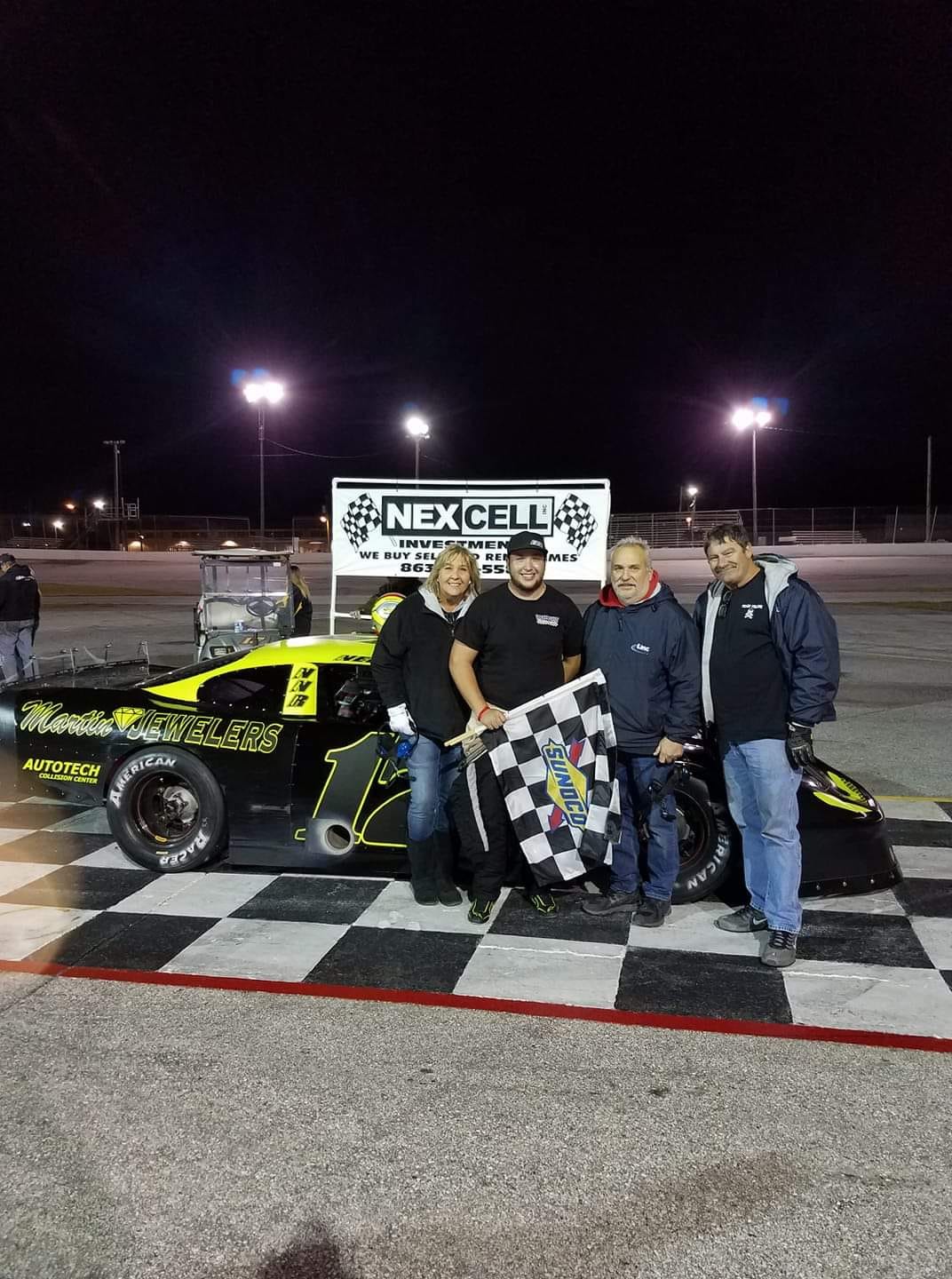 Neri Wins Auburndale Season Opener
February 20, 2019
PALMETTO, FL – (Feb. 18, 2019) – Nick Neri is set to tackle the $10,000 to win Icebreaker 150 at Showtime Speedway this weekend in Pinallas Park, Florida with the Nick Neri Racing team.
Neri, 23, hopes to continue his winning ways in 2019 after winning the Season Opening Sunoco Super Late Model Superbowl 100 at Auburndale Speedway, but needs more partners to come on board in order to do so.
"I'm thrilled to have the opportunity to continue our winning ways at Showtime Speedway this weekend," says Neri. "We were so close several times last year, but to come out and kick the doors down like we did at Auburndale is just phenomenal. Unfortunately we can't continue that success much past this weekend unless we can find a few new partners to jump aboard for the 2019 season, so if anyone would like to join a proven organization we'd love to talk to them."
With the goal of entering 8-10 races in the State of Florida in 2019, Nick Neri Racing is an excellent choice for local businesses to advertise to a loyal fanbase.
"This weekend's race will be televised internationally, have local and national media on hand, and be promoted to our thousands of Social Media followers," Neri continued. "This is a great way to get maximum advertising impact for your dollar."
With returning partners Martin Jewelers , Devitos Auto Repair and Tire, Auto Tech Collision Center, Bell Racing USA, Molecule Sports, Oktane Visual, Gridsport, and GO Designs back this season and Performance Friction Brakes coming on board, it's easy to see why choosing Nick Neri Racing is a great choice.
Interested parties should contact Nick@NickNeri.com to discuss available sponsorshp options.
– Nick Neri Racing Press Release